Strip Stone Insulated Watterproof Polyurethane Board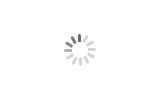 Strip Stone Insulated Watterproof Polyurethane Board
BFT

SHANDONG

10DAYS

5000 SQM/DAY
Perfect thermal insulation, sound insulation and noise reduction effects, light weight, high strength, simple construction and corrosion resistance.
The appearance is elegant and reusable.And its service life is long and the weather resistance is good.
Insulation PU boards is widely used for exterior wall insulation and decoration; renovation of exterior walls of old buildings; production of guard posts, environmentally friendly toilets, residential container houses,villa and prefabricated houses.
Insulation PU sandwich panel is is a new and eco-friendly material which has a big potential market all around the world.
MAIN PARAMETER
| | |
| --- | --- |
| Surface | 0.3 mm Al-zn alloy coated steel sheet (Al 55%, Zn 43%) |
| Middle | 16mm PU foam |
| Back | Aluminium foil paper |
| Weight | 3.7kgs/sqm |
| Standard size | L3800mm*W380mm*H16mm(length can be customized) |
| Waterproof Rate | 0.08% |
| Wind Resistance | 8.0 Kpa |
| Thermal Conductivity | 0.018W/m·k |
| Thermal Resistance | 2.09sqm k/w |
| Compressive Strength | 52.7kpa |
| Fireproof grade | B1 |
Low engineering cost: The cost of the sheet metal project is about one-third of the cost of the aluminum-plastic panel curtain wall project, and the decorative effect is very good.
Construction is fast: the construction speed is more than double the construction speed of similar materials.
Renovation of old buildings without the need for grassroots treatment. Install the hanging board directly.
Long service life: 15 years without fading, plate life is more than 50 years.
Thermal insulation, sound insulation and noise reduction: equivalent to the thermal insulation effect of 5cm thick polystyrene board
Rich colors and patterns, any combination: brick, stone, marble, bark, smear, cultural stone, etc.
Wide range of applications, renovation of old buildings, indoor and outdoor decoration, various new buildings, can be used for wall panels, ceiling panels, decorative panels; movable rooms, sentry boxes, container houses, environmentally friendly toilets, and box changes can be used.
The weight is extremely light, convenient to transport and easy to install.
Environmental protection and energy saving, no pollution of the product, no construction waste.
High hardness, good impact resistance and strong wind pressure resistance;
Fire retardant, non-toxic gas produced.